Taking your Brand Story to Next Level
Putting pixels to Purpose of Empowering your Brand
Best Digital Management Agency in the World
The secret ingredient behind our success story is our belief that our customers are the center of every solution, taking us to the right product, just waiting to be designed!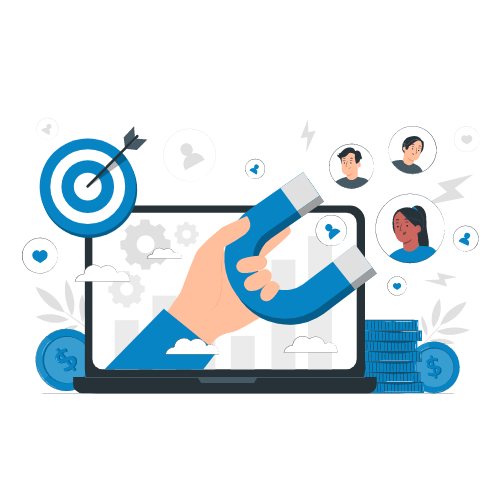 Reinventing Your Digital Spaces In A Way That Delivers Value
01
Website Development
Reimagining your brand identity with more transformed and result-driven onsite design strategy.
02
Social Media Marketing
Our art-pro social media Campaign involves designs that draw meaningful leads.
03
Logo Design Service
We've been designing brands' logos that stood high in the international market making our clients' business goals hard to forget.
04
Advertising Design Service
From creating all forms of print media to building smart advertising strategies for any digital platform, we got you fully covered.
05
Campaign Design Services
We use innovative design aesthetics to create unique campaigns to draw a lasting impact on your brand identity.
06
Print Media Design
From creating all forms of print media to building smart advertising strategies for any digital platform.
My idea behind the inception of Graphic Storms Studio is to build a state-of-the-art digital design agency with the capability of transforming businesses, resolve real-time business challenges and celebrate mutual growth. Since our earliest phase, we have been delivering full design services committed to a client-driven vision and quality both nationally and internationally. I and my team greatly look forward to strengthening our mission & vision of standing out among the top change-bearers in the world. I am greatly pleased with my teams' capabilities of being proactive towards change and innovation.
The brand guidelines and logos were absolutely fantastic! They have transformed my brand and will help me to scale up for more business. Great communication and very speedy delivery! Ahead of schedule but I forgot to approve! Thank you
Mr. James
Working with Mr. Fahad was very pleasant and professional. The communication was fast and I am more than satisfied with the result. I am looking forward to tackle the next project with him.
Anthony
Always great to deal with Global digital network, one of the best service providers I never seen before.
Timothy
This is my first time working with Fahad and it's been a pleasure. Keen to work on more projects together in the future. Brief well met clear communication and fast delivery. Not much more you can ask for!
Lisap
Wonderful experience as always, so happy with the final product. Highly recommend!
Patrick
We are Art-Pro Design Agency
We are an eminent digital marketing and design agency to make your brand transformation process more creative, frictionless, and lasting across all digital platforms. 
We have been helping organizations embrace change proactively to enhance outreach, achieve growth and deliver purposeful experiences to their audience.
Staying innovative, proactive towards embracing change and creating insightful branding strategies, Graphics Storm Studio accompanies you till you achieve your desired results.